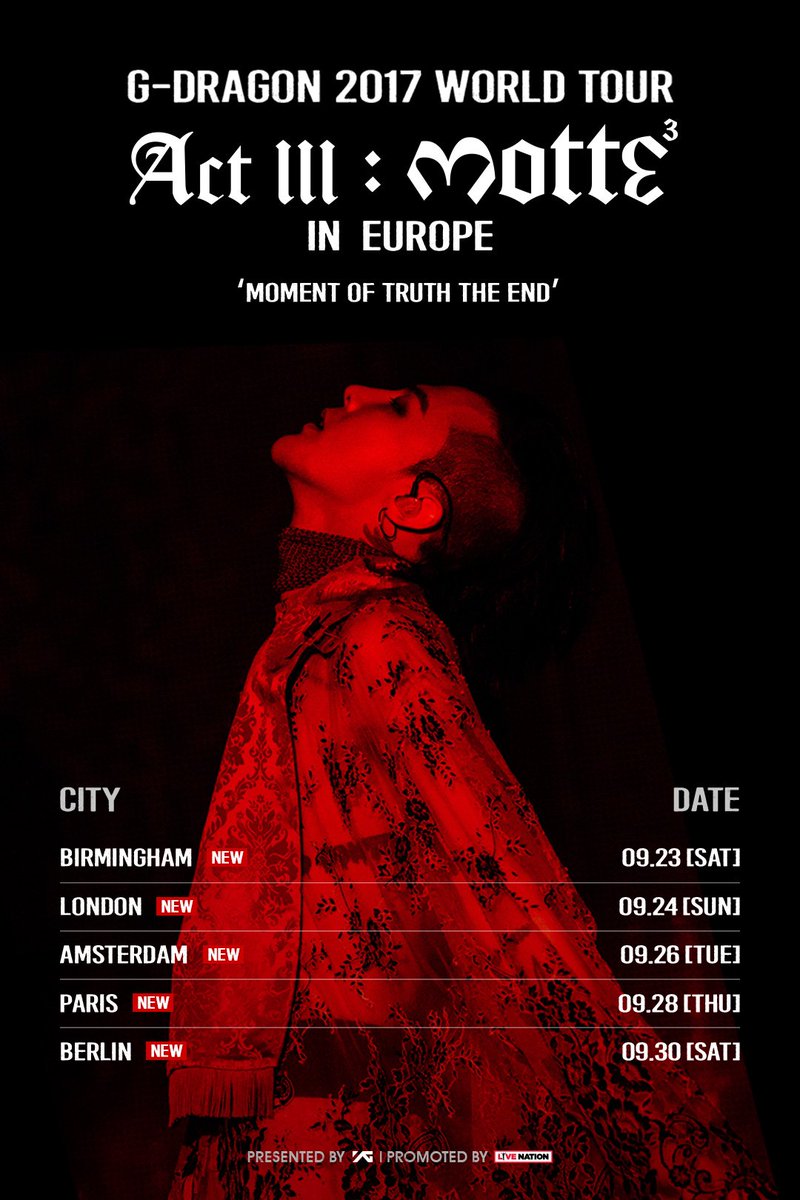 Tickets for G-Dragon's Birmingham and London shows are due to go on sale on Friday 30th June at 10am.
There will be presales on  Thursday at 10am (I currently can not find any info regarding a presale for Birmingham yet but I will keep you posted on this matter.)
And for O2 customers, there will be a presale with O2 Priority on Wednesday. At the moment, this is only for the London concert but I will inform you if or when the Birmingham date is added.